Therapy is a process of building a relationship.
Hi. I'm John Riley, a licensed professional counselor in Mebane, NC. I use my background in mindfulness practice, relational psychotherapy, EMDR, and Attachment Theory to inform and animate the therapy relationship. I have 10 years of counseling experience since I received my Masters of Arts in Contemplative Psychotherapy from Naropa University, in Boulder, CO.
Currently, I work as a therapist in Mebane, NC, and I welcome individuals from Mebane and the surrounding communities to visit my office when life feels a little stormy, big emotions or negative thoughts are holding you back, or you just need a boost to become an even better version of who you are.
Therapy is a process of building a relationship. As we talk about your concerns, your past, and your hopes for the future, I will gradually get a sense of things that drive your strengths and struggles. As we respond to each other, insights about who you are will emerge in the work. Clarity that arises from a working therapy relationship produces great depth and lasting change.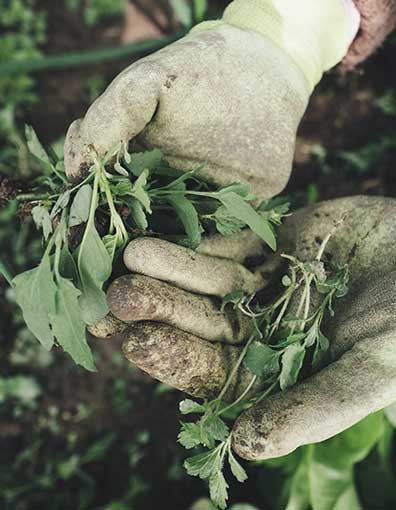 Are You A Highly Sensitive Person?
Throughout my career, I have worked with a diverse range of individuals, but I've found a true passion for helping those people who are considered "highly sensitive." It may sound a little wishy-washy, but elevated sensitivity is a completely normal trait found in 15 to 20% of the population.
You may be a highly sensitive person if any of these statements feel true to who you are:
Loud noises and stimulating environments feel overwhelming.
Might enjoy a night on the town, but find that you need quiet time to "recover."
Have been told that you are too sensitive or that you feel too much.
Have a deep inner life and tend to reflect before acting.
Feel misunderstood by people who are more externally-driven.
If you're interested in learning more about the research surrounding Highly Sensitive People visit Dr. Elaine Aron's work here.
Become the Best Version of Who You Are
At the beginning, many of my Highly Sensitive Person (HSP) clients find themselves in work environments or personal relationships that are confusing.
Their sensitivity is often mistaken for weakness and indecisiveness, and they may have received a mental health diagnosis. Others find that they are in careers or personal relationships that take advantage of their willingness to be a very supportive or a good listener.
These relationships can be draining for an HSP.
Let me help you understand who you are so that you can communicate your needs better and set better boundaries in your life.
Schedule a free phone consultation today.
Should I Partner with John Riley, LPC for Therapy in Mebane, NC?
Therapy is all about the relationship between the therapist and the client, and I want everyone I work with to receive the best therapy experience to support their needs. To help potential clients determine whether or not partnering with me for counseling is the right option, I have included descriptions below of some of the many things the people I work with have experienced.
You feel things in your body more acutely than others. Sometimes you have pains that you cannot explain. Maybe your doctor cannot find anything wrong with you. Many HSPs end up in cycles of chronic pain because of this. I can help you change the way you react to these experiences. You push yourself so hard that you have lost touch with the sense of peace and wonder that you always wanted for yourself. You are high achieving and have very demanding standards for yourself. When you don't meet these standards, you can be very hard on yourself.
People really seem to like you but don't always follow through inviting you to do things. You are afraid you will hurt others and often stay back in the shadows, withdrawn. Uncomfortable social interactions can leave you anxious or ruminating for hours after they are over. In many cases these are relatively mild encounters that others brush off quickly. You wonder why you struggle to let these things go.
You work in a demanding field and wonder why your less sensitive colleagues do not seem to struggle with the intensity of the work the way you do. You are high achieving and may love your work but often find that you are worn out by the demands. You don't understand why your non-sensitive colleagues don't need the same downtime that you do. Your boss says she likes your work but you never get promoted.
You find relationships unsatisfying when they do not match your level of depth. Maybe this has caused you to struggle to find a partner in life. Maybe you have settled for relationships that don't meet your criteria but they are better than nothing. Maybe you have chosen nothing instead and feel lonely and disconnected.
Men who discover they are HSPs often struggle with an extra layer of confusion. Sensitivity is less accepted in men in this culture than women. You may have learned to stuff strong feelings early in an attempt to be like non-sensitive men. You are a man who has struggled to find a long-term partner. You easily cultivate relationships with women, but often end up as a friend or confidante rather than a romantic prospect.
Get Started With A Free Consultation
I offer a 20-minute free consultation phone call to all my would-be clients. It will give you a chance to describe your particular issue, ask any questions about my experience and services, and to come to a decision about whether I am the right therapist for you.